We offer laser-assisted cataract surgery with the LenSx laser.
Make an appointment today to speak with Dr. Rutzen or Dr. Hanna about your cataract surgery options.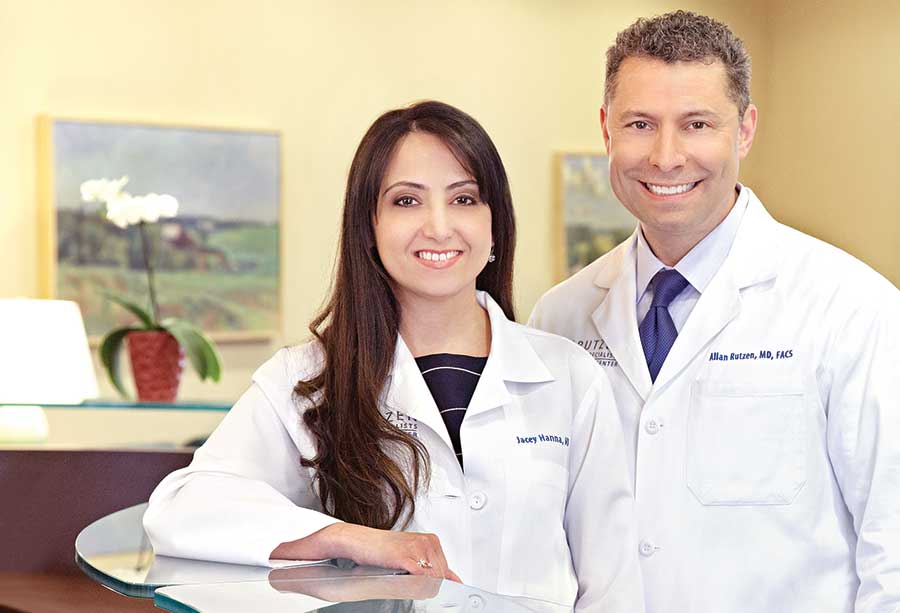 Voted Best of Severna Park 2023
New Patient
If you are coming in for an appointment, click here for information and forms to save you time.

Laser Cataract Surgery
Dr. Rutzen & Dr. Hanna are proud to offer state-of-the-art laser cataract surgery with the LenSx laser. Learn more.
Featured Media
Thinking of putting off cataract surgery? Find out how cataracts increase your risk of a car accident. Read.
WE ARE THRILLED to announce the newest addition to our physician team!
Sara Francomacaro, MD (Dr. Franco) attended Bucknell University for her undergraduate degree in neuroscience and studio art, graduating with the highest honors. She attended the University of Maryland for her medical degree and graduated with honors and recognition for excellence in ophthalmology.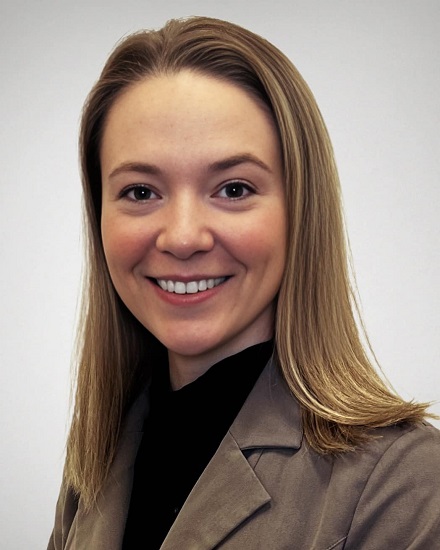 Feel Cared For
I have just returned to the USA after living in Portugal 30 years. This office is the best I've encountered in making me feel cared for, which is such an important component of healing. Thank you!
Marion R.
Special Attention
After an extended hospital stay for an eye infection, I was released to Dr. Rutzen. My eye has improved dramatically and I highly recommend him to anyone who needs his very special attention.
Ruth C.
Relaxed and Informative
The whole process was very relaxed and informative. I appreciate everyone's positive attitudes!
Bill R.
Excellent First Impression
First impressions are the most important, and my first impression – from scheduling my appointment, to coming in the office and meeting the staff, and being examined by the doctor – was excellent from the time I came in until my appointment was completed. I would recommend to friends and family.
George R.
Nice and Mannerly
Everyone was so nice and mannerly. They all greeted me and introduced themselves with a smile. This place I will recommend to my family and friends.
Barbara H.
Great Staff
[I appreciated] absolutely everything – waiting time was minimal and the professional caring staff from the front office to the doctors. For a guy with metal/rust in his eye, which is miserable to begin with, it was an experience made tolerable by great staff.
Robert M.
Close to Perfect
[I appreciated] the pleasant atmosphere and the expertise and professionalism of everyone I came in contact with. Everything was as close to perfect as it could be.
Era P.
Thank You
Very nice staff, very efficient and friendly. Everything was great – thank you for paying such careful attention to me!
Pascale M.
Pleasant and Professional
After the exam, the doctor always asks if there are any questions. Always very pleasant and professional, including staff.
Mona C.
First Class
Dr. Rutzen is a true professional whose expertise in diagnosing and treating corneal patients is first class. My quality of life has improved dramatically! Thank you!
John K.
The Best!
Terrific listener, caring staff, efficient office. Dr. Rutzen is the best. He takes care of my whole family.
Cindy K.
Letter to Dr. Rutzen
Thank you for having such kind and considerate employees. I appreciate your wonderful way with your patients. You never talk down to us senior patients or make us feel out of place. Your business place is always nice and clean. It's a pleasure being there.
O.S.
Happy Referral
My ophthalmologist referred me to Rutzen Eye Specialists for cataract surgery. I can see why. The staff, Dr. Rutzen, and Dr. Hanna are extremely professional, caring, and competent.
Pauline M.
Outstanding and Skilled
Dr. Rutzen is an outstanding and skilled physician. He shows deep concern for his patients and is an outstanding human being.
Mohamad C.
Most Professional, Friendly Staff
I am over 60 years old and, unfortunately, have been in hundreds of doctor's offices. By far, this office has the most professional, friendly staff I've ever encountered. They were kind and soft-spoken, not only to me but also while interacting with their colleagues.
Francis L.
Courteous, Efficient Staff
I was extremely pleased with my visit to this practice. Rutzen Eye Specialists has a courteous, efficient staff. I was seen in a timely fashion and my physician explained the procedure he preferred and my diagnosis.
Mary M.
reach out to us
410-975-0090
"*" indicates required fields